"Between stimulus and response, there is a space. In that space is our power to choose our response. In our response lies our growth and freedom." –Viktor Frankl
Hiyaguha Cohen, MA, LPCA, NCC, Clinical Mental Health Counselor
 Ph.D.  in Life Coaching
I'm a licensed psychotherapist based in Bluffton, South Carolina. I'm also a private practice life coach serving clients nationwide online. As both a therapist and a life coach, it's my priority to create an atmosphere that makes you feel seen, heard, and safe, and that promotes growth and positive change. I look forward to working with you to address your challenges and help you become the healthiest possible version of yourself.
Treatment Approach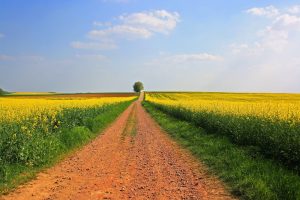 For trauma, depression, and anxiety, I often use EMDR, which helps resolve issues considerably faster than talk therapy. EMDR gets to the root of the issue and allows you to start healing problems that have been hanging around since childhood. It's an extraordinary method that still leaves me amazed by its effectiveness. I also use CBT (cognitive behavioral therapy) quite often with clients, as CBT can expand your vision so you see your way out of situations you start out believing are hopeless. Depending on your needs, I might also use nature-based or somatic therapies, biofeedback, Gestalt or visualization techniques, or psychodynamic approaches, and then quickly move toward a tailored action plan that includes tools to help sustain the growth experienced.
For those of you who are Star Trek fans, you might want to try this technique for addressing fears, based on my book, Boldly Live. Excuse the informality. The link referred to in the video is https://https://www.youtube.com/watch?v=jNPqraUdRfM
There's a growing body of research that supports the practice of self-compassion and mindfulness in psychotherapy. Neuroscience research reveals individuals who practice these techniques are happier, more resilient, and better equipped to heal painful memories from the past. I am dedicated to helping my clients move past what's blocking them from reaching their full potential individually and in their relationships.
"What lies behind us and what lies before us are tiny matters compared to what lies within us."

– Ralph Waldo Emerson
Education & Credentials
LPCA, South Carolina, License #8392
Supervised by Dr. Catherine Scott, Ed.D., LPCS, Bluffton, South Carolina
Education: Masters in Clinical Mental Health Counseling, PhD in Professional Coaching and Human Development.
Trained in EMDR by EMDR Consulting. Certifications in coaching from the Institute for Life Coach Training, Seasons of Change, Purpose Clarity,  CBT (PESI), TAT.