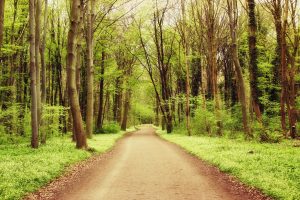 Figure out your career path

The prospect of getting clear on career direction can feel overwhelming. I help you to break it down so that you take one step at a time, until you know just what your next move should be. I'll  provide a full battery of professional career and personality assessments, with expert interpretation, to help you get clear on your talents, inclinations, and needs and then work with you to see you your profile matches the market.
Navigate a difficult workplace
Is your boss difficult? Are you undervalued? Overworked? We'll explore techniques for dealing with challenging supervisors and colleagues, for making your voice heard, for setting boundaries. I'll also help you decide if moving on is your best option, or if there's hope for creating a better situation in your workplace.
Negotiate a better situation
I've helped dozens of clients negotiate better salaries, more extensive benefits, well-deserved promotions. Want to telecommute? I'll help you to strategize the best way to approach your organization. Want to go half-time, or become a consultant? I'll help you to draft an action plan.
Find a job.
Do you want the inside track on getting  hired?  I'll teach you secrets for creating dynamite materials few employers can ignore, for  negotiating the job market to find hidden jobs, and for wowing employers in interviews. Learn how to network, write a high-impact resume and cover letter, and interviewing and job search strategies that lead to success.
Dr. Cohen has written numerous award-winning articles and books on careers, has been interviewed on national radio about job search, and has helped hundreds of job seekers to find satisfying careers. She is the author the author of The No-Pain Resume Workbook, the Genius job-hunting series, and hundreds of articles on the job search in publications such as The National Business Employment Weekly.